Check out the following animation to get a glimpse of the construction piece of our Beyond 2020 Vision!
Beyond 2020 Time Line
June 2022

-- Anticipated beginning of Phase 1 construction
May 5 2022--"We Believe" Banquet.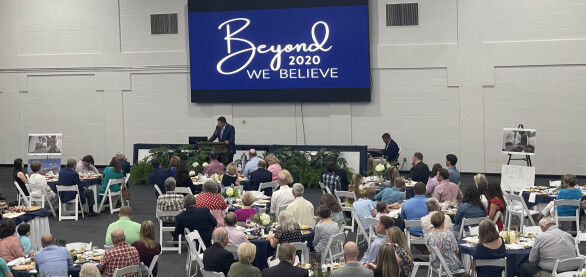 May 1, 2022--Groundbreaking Ceremony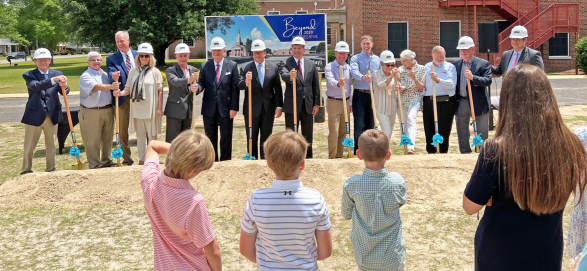 March 2022 -- FBC approves the amendment for Phase 1 construction.
October 2021 -- FBC overwhelmingly approves the Beyond 2020 Vision Plan as proposed by the Vision Implementation Team, Financial Advisory Team, and Board of Deacons.
May-June 2021 -- A special offering provides funding to obtain the former Boy Scout property, and the purchase is completed in June. The acquisition opens new possibilities for the Vision Plan.
January 2021

-- Having been presented the opportunity to purchase the former Boy Scout property, FBC votes to proceed with the purchase.
Fall 2020 - Spring 2021

-- The Vision Implementation Team resumes praying, meeting, and working.
June 2020

-- In-person worship services resume, and FBC navigates the challenges of ministering to its community during a pandemic.
March 2020

-- On March 8, FBC votes overwhelmingly to take the next steps in the Vision Implementation Team's original recommendations. One week later, COVID-19 interrupts all in-person worship services and activities.
January - February 2020

-- The Vision Implementation Team presents its recommendation and conducts multiple Q&A opportunities for the congregation to learn about the Vision Plan, ask questions, and pray.